Welcome to Grivas Publications
GRIVAS Publications has been actively involved in the field of ELT since 1986. The founder of the company, Constantinos Grivas, has been involved in writing English language books since 1970 and has collaborated with some of the most respected authorities in the field. Thus, our long experience, high level of quality as well as our understanding of the demands of students and teachers alike, have established Grivas Publications as a leader in ELT teaching.
New Dictionary!

GRIVAS English-Greek Dictionary Volume 1 A-L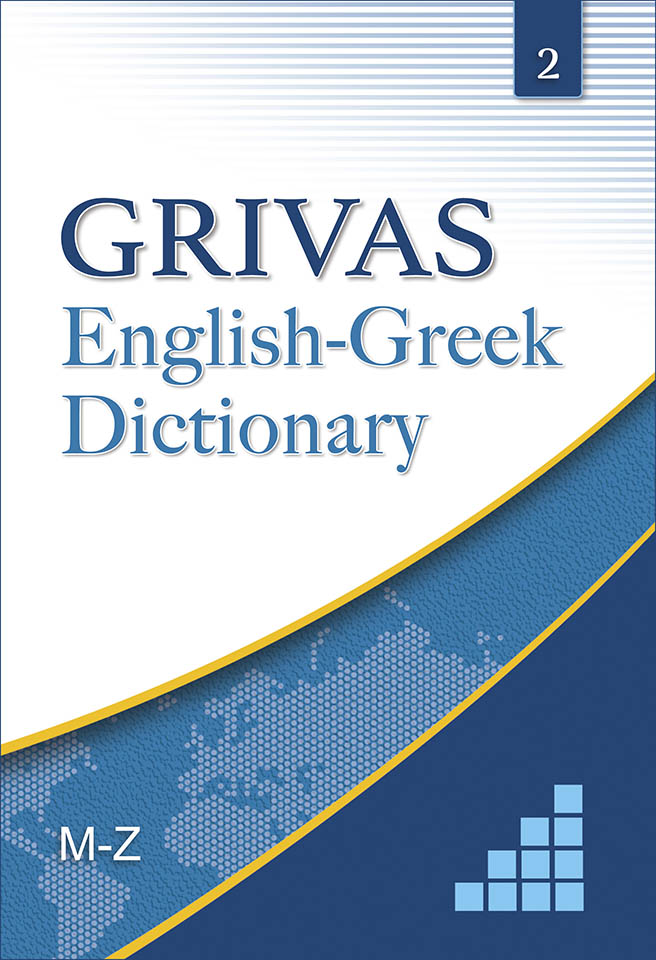 GRIVAS English-Greek Dictionary Volume 2 M-Z
With more than 2,600 pages, it includes:


- 60,000 main entry words and derivatives


- 110,000 examples


- 11,000 idioms


- 3,000 phrasal verbs
It deals with the correct usage of entry words (grammar, syntax, etc.) as well as common mistakes
It includes various expressions appropriate for everyday situations, along with proverbs, similes and sayings
It contains a plethora of specific terminology used in commerce, medicine, the sciences, economics, etc.
Our books

Here at GRIVAS Publications, we are constantly looking for innovative ways to keep you better informed about our products...
New Books 2020

Are you interested in our New Books? Check out our New Books for 2020 at the New Publications section.
Buy online!

Make your purchases easily, quickly and get great discounts at eshop.grivasmain.allhosts.gr?language=en or by phone on 210.5573.470. Free delivery on orders over 25€ !